Last week, Dnipro Kids took 50 extremely excited children to Kiev for four days of fun and adventure.
It was a trip the kids said they had been very much looking forward to ever since they were told about it six months ago – and they weren't disappointed!
Day 1
The kids and their orphanage foster parents travelled from Dnipropetrovsk to Ukraine's capital, Kiev, by train and checked into the Goloseyevskyi (40 Years of October) Hotel. After grabbing a spot of breakfast, they headed out for a bus tour of the city to check out some of Kiev's most famous sites. For most, if not all of the children, this would have been their first visit to their country's capital so it was a real journey of discovery.
The Dnipro Kids committee members met up with them all at the Dva Gusya (Two Geese) restaurant – the gaggle of enthusiastic children and their equally excited foster parents was a sight to behold.
As you might expect, we were served Chicken Kiev for lunch. The kids were certainly well fed on this trip with at least three courses for every meal – breakfast, lunch and dinner – but they had no trouble putting it away!
Once lunch was devoured, it was time to explore one of the most popular museums in the city – the Museum of Water. Located in a more than 140-year-old water tower, we travelled by elevator down into the depths where we found aquariums, a gigantic toilet, models of artisian wells, a waste collection machine and an array of other fun attractions. Some of us got a little but wet but it was well worth it! As well as being amazing fun, it was educational too…something that could be said of every activity enjoyed on this trip.
Back at the hotel, Carlsberg had very kindly delivered umpteen bottles of soft drinks for the kids and their foster parents, which went down a treat after a tiring day of fun.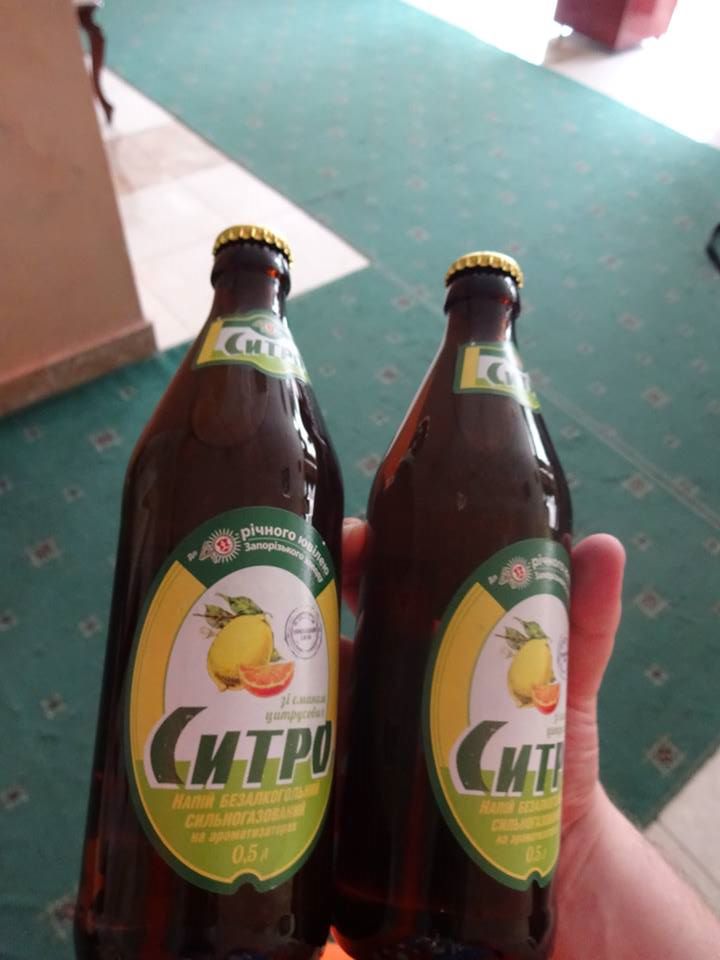 Day 2
Once the kids were fed and watered, we paid a visit to Kiev's beautiful botanical gardens where they could learn about plants, trees and fruits from around the world. The girls took the time to pose for a few glamorous photos among the flowers, while the boys were happy to run around daft and clamber around on the rocks.
A maze of hedges was a source of particular enjoyment and, being a garden, there were lots of sprinklers about and some of the kids managed to get a soaking again. As the temperature was well up into the high 20s/early 30s it was quite refreshing, though. And, being a nice hot day, we thought some ice cream would go down nicely (as if you ever really need an excuse for ice cream!)
Then, time for lunch before making our way to one of the most extraordinary children's entertainment centres you will ever see – Kids Will. At Kids Will, the children got to learn about, and experience, different types of work – be it working at a bank, supermarket, factory, farm, police office, or road sweeping etc. The kids were given 'jobs' and could work for pretend money, which they could spend on real treats afterwards. Every kid got to experience about a dozen jobs and, even after three hours, they didn't want to leave. I've never seen anyone so enthusiastic about working!
In the evening, some of the orphanage foster parents were able to join the Dnipro Kids committee members for some drinks and desserts. The foster parents all said they couldn't remember the last time they'd been able to enjoy such a lovely evening out. As they help to care for up to 10 orphans at a time, they rarely get a chance to let their hair down a little. One of the foster dads, Pappa Vasily, said how grateful they were for the help and support Dnipro Kids provides them and the orphaned children with, and how amazed they were that people in Scotland cared so much about them.
Day 3
The morning kicked off with a trip to kids' museum, Experimentarium, where the children got hands on with some crazy scientific experiments. It was anything but an ordinary museum, and the children had a brilliant time with all the interactive science and technology exhibits.
By this point the kids agreed that the trip was flying by far too quickly, but the fun wasn't over yet.
After a bite to eat, the kids went on a tour of the Olimpiyskiy National Sports Complex (Kiev Olympic Stadium). This is the Ukrainian national stadium and home of FC Dynamo Kiev so the sports fans among the children were particularly in their element.
We also had enough time to squeeze in a trip to the Pirogovo Open Air Museum, where we could learn about Ukraine's history. We had the whole of the country in one park!
It was an amazing step back in time where the kids could explore different regions of Ukraine all in one place, and it really opened their eyes to how diverse their country is…from the endless fields of east and central Ukraine, to the hills and lush forests of Western Ukraine. It was a fantastic way to round off the day.
Day 4
The last day of our trip began with a visit to Kiev Zoo. The kids loved getting a close-up look at various animals, but the monkeys were a firm favourite with our own cheeky little monkeys. They were also fascinated with the zoo's collection of reptiles, spiders and bats!
Later in the day we visited Kiev's natural history museum where the children learned about animals from the long, long time ago. There were four floors absolutely rammed with exhibits including mammoths, fossils and butterflies.
Sadly, all good things must come to an end and it was time to head to the train station. There were some tearful goodbyes but I'm sure everyone would agree that this was a week that will never be forgotten and, hopefully, the children have some wonderful memories that they will treasure for the rest of their lives.
Dnipro Kids chairman Steve Carr joined the children on the train bound for Dnipropetrovsk where he is carrying out extra work for the charity. A further update on Steve's visit to Dnipropetrovsk will be available on the website shortly.
This trip, and everything else Dnipro Kids does to help Dnipropetrovsk's orphans, would not be possible without the kindness and generosity of our supporters and donors. 
If you'd like to make a donation to Dnipro Kids that will help care for Dnipropetrovk's orphans, you can do so by text, PayPal and Just Giving (the Just Giving link will add Gift Aid to your donation).